Glendale Tech Week
Campaigns + Event Design
Glendale, California is known more for its shopping than its tech. But the City's Economic Development Department sought to change that, organizing an annual event in the tech space to help boost business innovation in the city.
I had the privilege of leading the campaign to raise awareness and increase attendees at the City's budding tech conference.
I took an extreme monochrome approach, and with my team created a bold and striking blue tapestry to contrast the tropes of Glendale: the "Boulevard of Cars" and Americana chandeliers.
We hit the streets hard with street pole banners, outdoor signage, and social media collaborations with prominent sponsors.
I wrote a series of cheeky headlines that brought in the tech-curious, and we designed attendee badges to self identify with pride.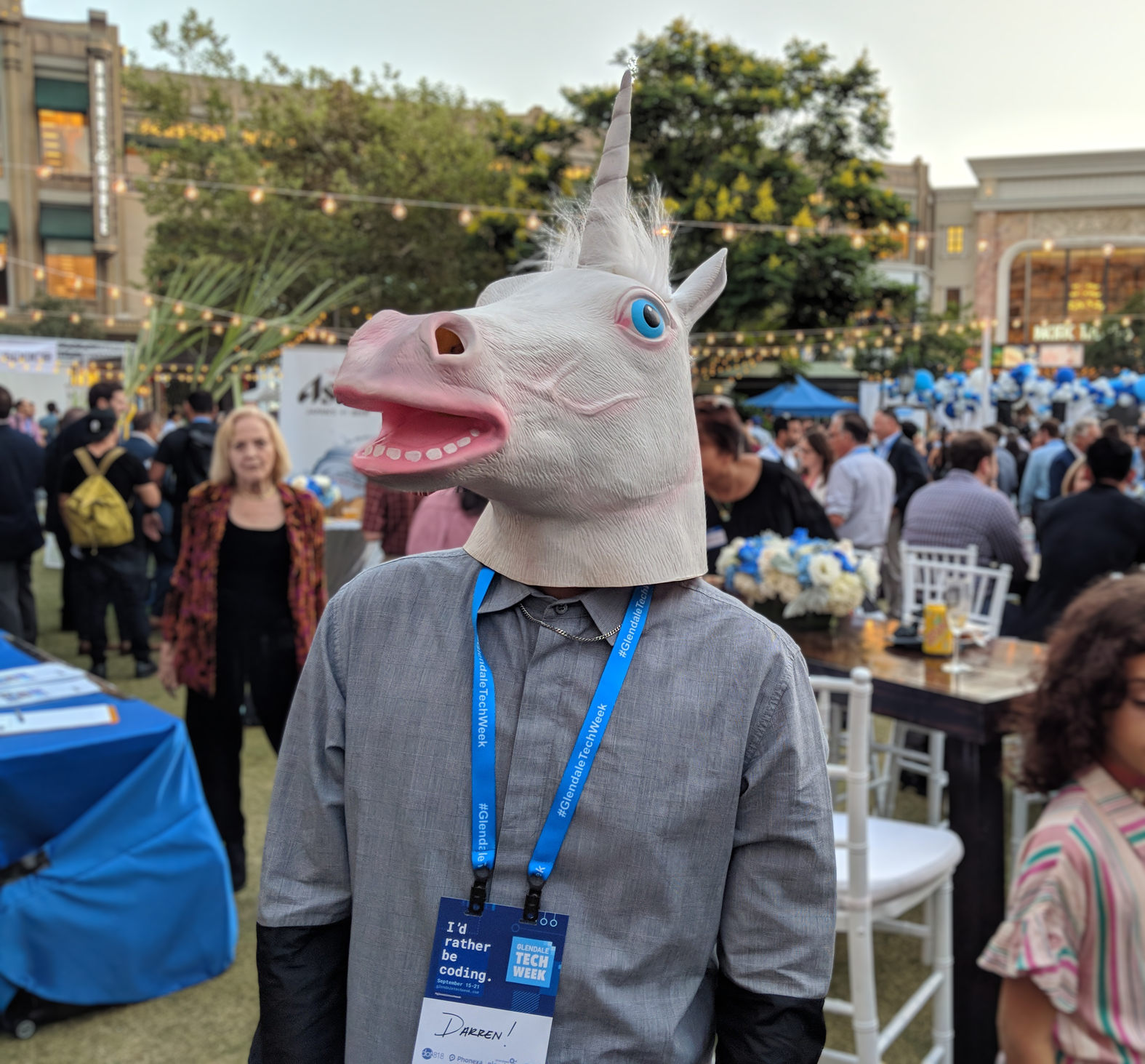 The event had an incredible turnout, with over 50% more attendees than the years prior.
For more on the event, check out my interview with Phonexa
here
and watch the City's event highlights below.
Thanks and Credits:
Creative Direction, Copywriting: Stephanie Chan, Design: Jessica Peng, Sharleen Chen, Darren Duterte, Media Buying Jesica First. Agency: Kilter